One of the many long-lasting impacts of the pandemic is a cultural shift in the way we think about work-life balance. As the peak summer travel season begins, Priceline, a world leader in travel deals, surveyed more than 1,000 full-time and part-time employees about paid time off (PTO) and vacation to better understand how Americans' perspectives have changed. One thing they made very clear: after a long year of sheltering at home, Americans plan to travel in 2021 and they don't plan to hold back.
Nearly all (92%), are planning to travel if they haven't already. In fact, although their trips for 2020 were canceled, more than half (56%) of Americans plan on rescheduling them all this year—52% plan to take a trip as soon as this summer, and 26% plan on this fall. As they plan these trips, saving money is more important than ever with 74% agreeing that travel deals are important.
Shoulda, Woulda, Coulda: Americans Reflect on Missed Experiences
Americans traveled less than ever before in 2020, and they have been feeling the loss in more ways than one:
Seventy-one percent of Americans didn't travel at all or traveled less in 2020 than in a typical year because travel plans were canceled (69%) or they had nowhere to go (41%). 
Not only that, but most Americans took less time off from work altogether. Only 1 in5 Americans (21%) used all of their PTO in 2020, down from 30% in 2019, with 30% holding off hoping they'd be able to travel later and 28% planning to carry over their unused days. 
Many also felt that they couldn't take time off because their company was too busy for them to be away (19%) or they wanted to save their PTO in case they or a loved one got sick (29%).
In a prior survey, Priceline found that just 1 in 5 (21%) had regrets about how they used PTO in 2019. However, this year half (54%) of Americans who didn't use all their days off regret not taking more time off in 2020. 
Those with regrets feel they "wasted" their newfound flexibility (35%) and regret not working from different/new places (32%). Two-fifths (40%) regret not taking more trips, especially younger generations (49% of Gen Z and 51% of Millennials, compared to 37% of Gen X and 22% of Boomers).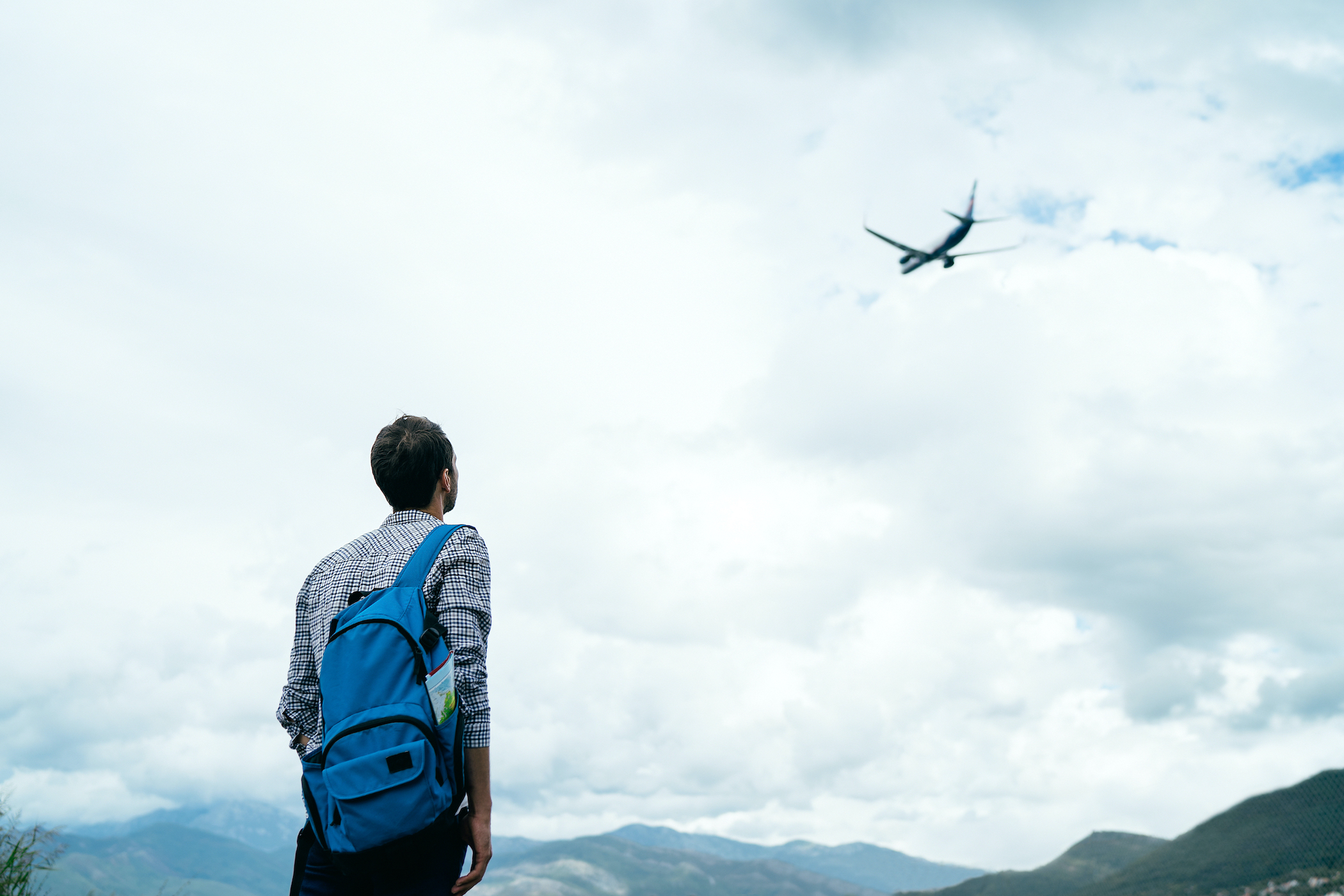 "We've all felt the very real burnout that happens when we don't take the time to recharge and that's exactly why travel is so important. Traveling is invigorating—it offers a respite from the daily grind, allowing us to disconnect and look at things with fresh eyes."

-Liz Dente, Priceline's Chief People Officer
A Lesson Learned: The Power of PTO
Many Americans report feeling burnt out and exhausted, and have a renewed appreciation for how beneficial PTO can be for their wellbeing. As a result, they're making major changes to when and how they use their vacation time.
Americans associate positive feelings with taking time off from work, saying it makes them feel relaxed (56%), happy (53%) and excited (40%). Perhaps not surprisingly, those who didn't use their days off attributed physical and emotional side effects as a result. Forty-two percent felt frustrated and exhausted, adding to all the pandemic's other stresses.
Most people, especially parents, say their mental health (78% of parents, 53% of non-parents) and physical health (73% of parents, 48% of non-parents) would have benefitted from taking a break using PTO during 2020. 
Relaxing, doing nothing, or simply unplugging from work ranked highest as day-off activities among those who actually did take time off. However, only one in three spent their PTO completely unplugged from work.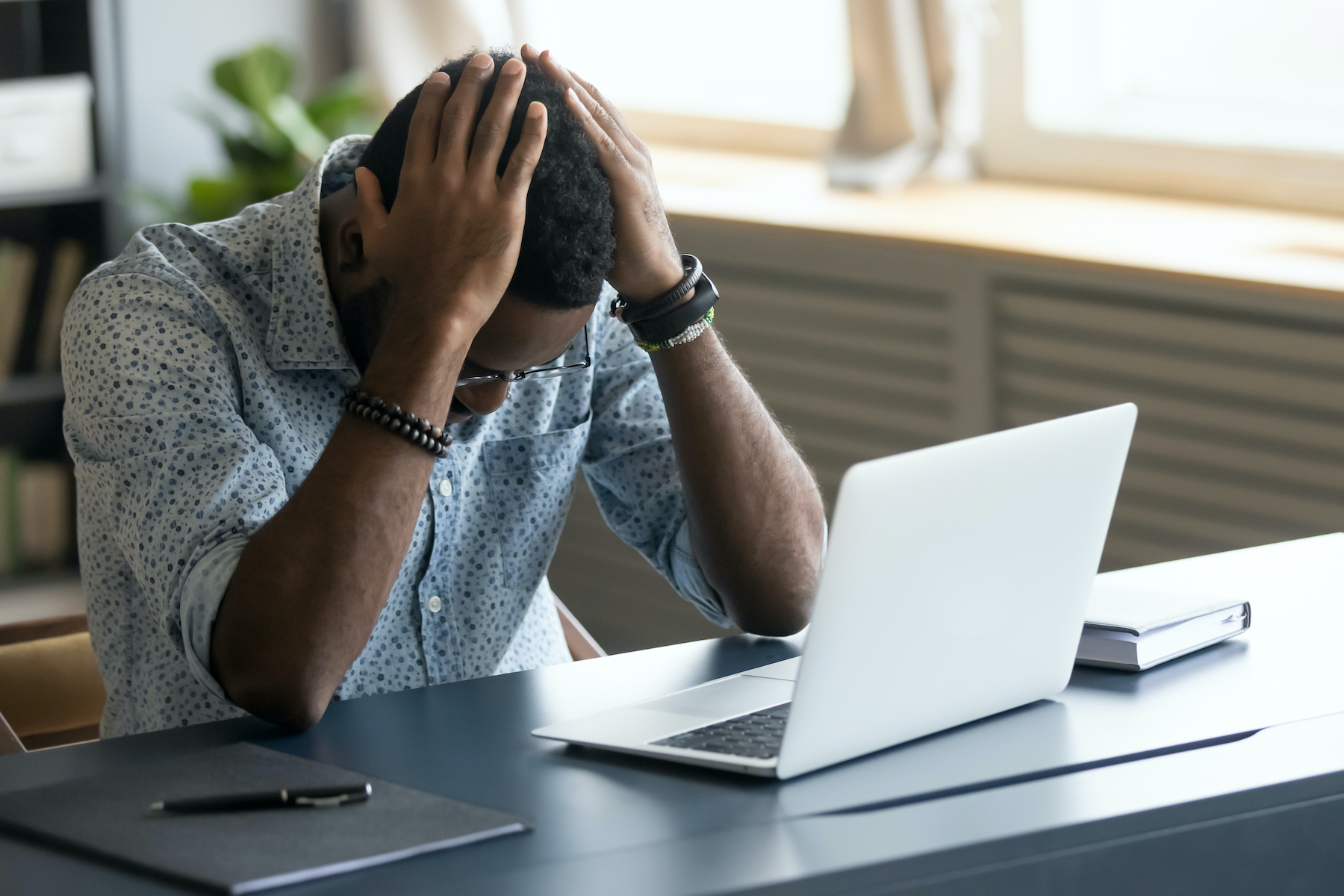 "Taking time off is important for both employees and companies. Employees who use their PTO are happier, healthier, and more productive," explains Dente. "After the year we just experienced, we all need a break more than ever, and Priceline takes that seriously. That's why we're giving all our employees an extra week off this year."
Work Hard, Travel Hard: WFH Offers Better Work-Life Balance
Our new comfort with remote work comes with one major perk for many Americans—flexibility. A result of embracing this flexibility? The rise in popularity of workcation trips, which combine work and vacation: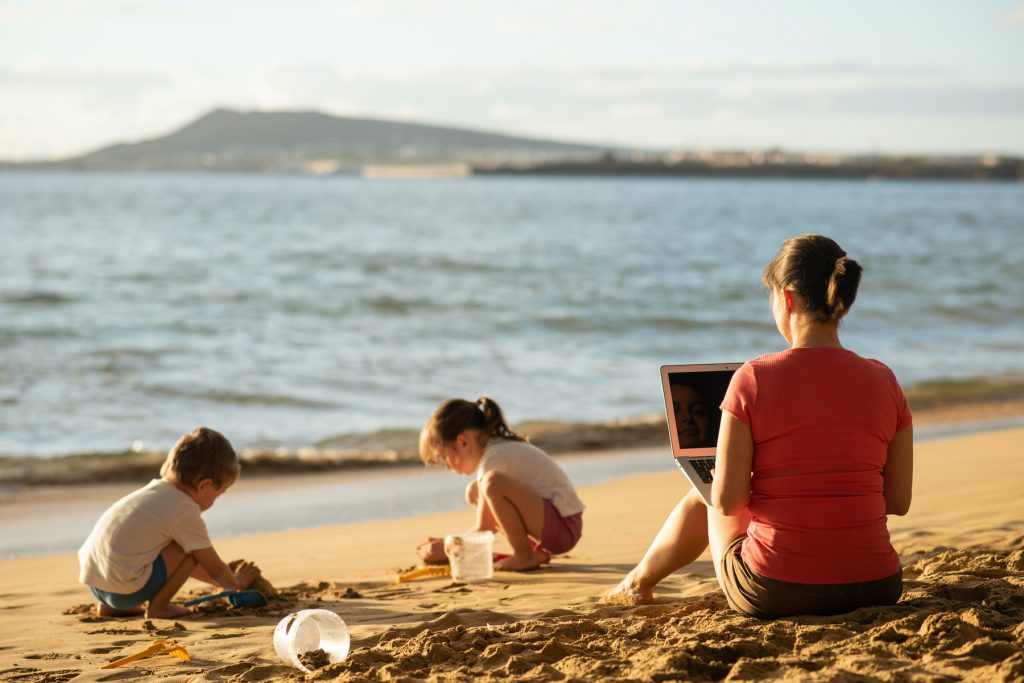 A whopping 75% of people say remote work has made work-life balance more achievable, with 72% enjoying not having to go into the office so they could work from different locations and 66% feeling encouraged to explore new destinations. 
Those working remotely in the West (75%) and Northeast (72%) are more likely to say that remote work encouraged them to explore new places, compared to those in the South (61%) and of those in the Midwest (59%). 
Sixty percent of people say remote work has encouraged them to blur the lines and take more workcations. Meanwhile, 34% report extending a trip because they now have the freedom to work from anywhere. 
Parents were especially likely to travel—both alone and with loved ones. Parents who took time off from work were 75% more likely than non-parents to go on a solo trip. On the flip side, parents (26%) also traveled more with friends and family than non-parents (15%). Parents were also more likely to travel internationally beyond North America (14%) compared to just 4% of non-parents. 
2021 is the Year of the Vacation
Burned by the regret of not having been able to travel more and desperate to enjoy themselves after a housebound 2020, Americans are poised to embrace this freedom with a vengeance:
As many as two-thirds (66%) plan to take full advantage of working remotely by traveling more in 2021, with parents even more likely to say this (71%) than non-parents (62%).
Seventy-eight percent are excited to travel, and nearly all—92%—are planning to do so if they haven't already. In fact, although their 2020 trips were canceled, more than half (56%) of Americans plan on rescheduling them all this year, with men (60%) more likely than women (51%) to do so .
Two-thirds (65%) of those with a fixed number of PTO days plan on using more vacation and personal days in 2021 than in any other year—ever. 
Meanwhile, an overwhelming majority (82%) say they're likely to use their remaining 2021 vacation days before the end of the year, and one in six (16%) plan to use all their days off for one vacation. In fact, according to Priceline booking data, the average hotel length has increased 12% this summer compared to summer 2019.
So how are Americans Traveling and Where are they Going this year?
Sixty-two percent of those with limited PTO will be vacationing in a place they've never been before. 
Sixty-one percent of those with limited PTO will take a trip based on a personal passion, especially Millennials (75%), compared to Gen X (60%) and Boomers (42%).
One in three (35%) will embark on a road trip. 
Thirty-two percent plan to visit family or friends because the pandemic made them realize how important those moments are, with essential workers 40% more likely than non-essential workers to say this.
More than half plan to both add to their bucket lists (57%) and to tackle destinations already on their lists (53%).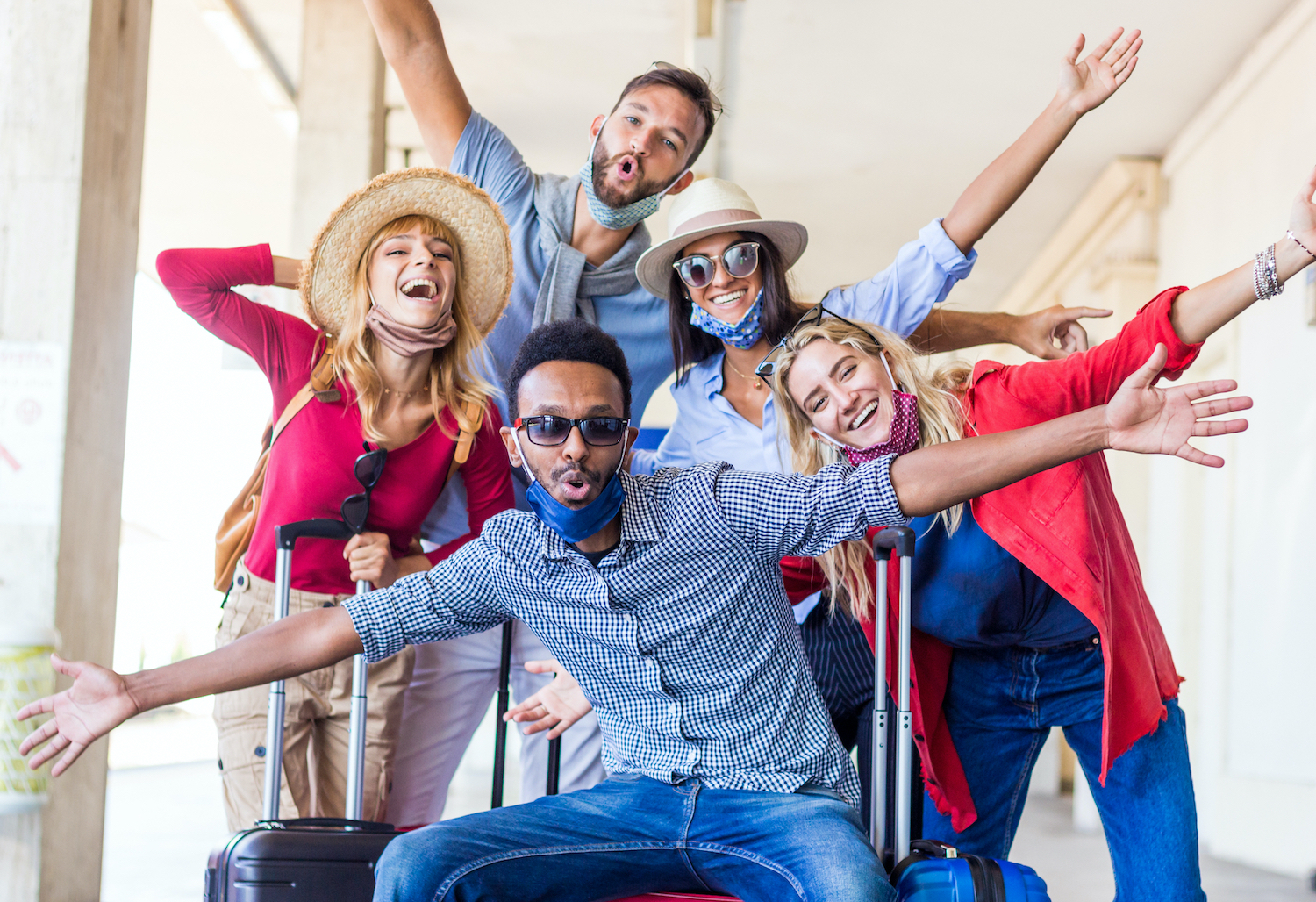 "Whether visiting loved ones, exploring a new place, or simply relaxing on a beach, travel is transformative. Which is why Priceline is committed to bringing travelers the world's best travel deals."

-Brett Keller, Priceline's Chief Executive Officer
Conclusion
After a long and stressful year, Americans are embracing the importance of time off and are newly determined to use their PTO to find better balance in their lives. Vacations will play a large role in finding that balance, with 92% of Americans planning to travel this year. However, with the onset of a travel surge, the rise in longer workcation trips and prices returning to—and now often exceeding—pre-pandemic levels, 74% of Americans agree that travel deals are important to them. Offering up to 60% off of hotel stays as well as incredible deals on flights and car rentals, Priceline is the best way for travelers to book the trip they want at prices they can afford. Priceline saves consumers more than one billion dollars every year, so that they never have to miss the moments that matter.  
METHODOLOGY
The results are based on an online survey conducted between April 29 and May 4, 2021 among 1,000 full- or part-time employees aged 18+. The results are nationally representative as it relates to age, gender, race/ethnicity, income, and region in the United States.